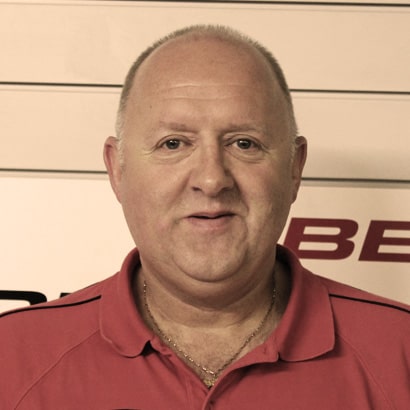 Chris Hall
Since leaving school at the age of 16, Chris has been in the motorcycle business for over 35 years. Chris started working with his dad's (Henry Hall) business, Cusworth Distributors Ltd in Doncaster and took control of the business in 1991 when Henry retired.
The recession sadly took hold of Cusworths, but Chris wasn't to be beaten - he acquired the present premises from the receivers and started again, in his own name, trading purely in very high quality used bikes and classic bikes.
Chris's love of motorcycles began at a very early age and developed competitively into Trials Riding with his dad, where he excelled as a trials rider - right up to the point where a very nasty accident left Chris with a badly injured leg, which put a stop to his competitive riding, although he still loves non competitive riding to this day.